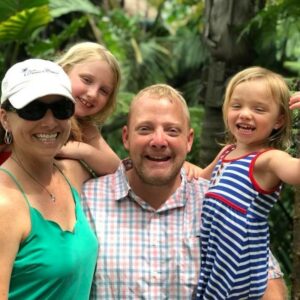 Tom Lange - Head Coach
Tom Lange was brought to Sebastian River High School to teach and start the rowing program in the Summer of 2005. Coach Lange did not want to leave Florida and the sport of rowing after his four years at Florida Tech, where he rowed and won numerous State Championships and medals from races around the country. Lange majored in Humanities and later went on to receive his Masters degree in Education. Coach is originally from Hyde Park, New York, and rowed in high school at FD Roosevelt and competed at the Stotesbury Cup and Scholastic Nationals. He loves coaching and teaching the sport that has taught him so much.
Susanne Vaughn - Assistant Varsity Coach
Susanne is a graduate of Washington College (Chestertown, MD) where she raced competitively for both the men's and women's crew teams. She has experience competing at the NCAA National Championships in Golden River, California and has earned Mid-Atlantic Regional championship titles. She spent summers as the Head Counselor at the Naval Academy Rowing Camp for Girls in Annapolis, Maryland and coxed for the Master's Women Camps at the Naval Academy as well.
She holds a BA in Studio Art and a BA in Drama from Washington College as well as a MFA in Media Design from Full Sail University (Winter Park, FL). Susanne has most recently worked for JL Racing as their Global Marketing and Events Coordinator. She traveled around the US to numerous regattas and national championships, as well as recreationally coxing the Master's Mixed 8 at Newport Seabase Rowing in Newport Beach, California.