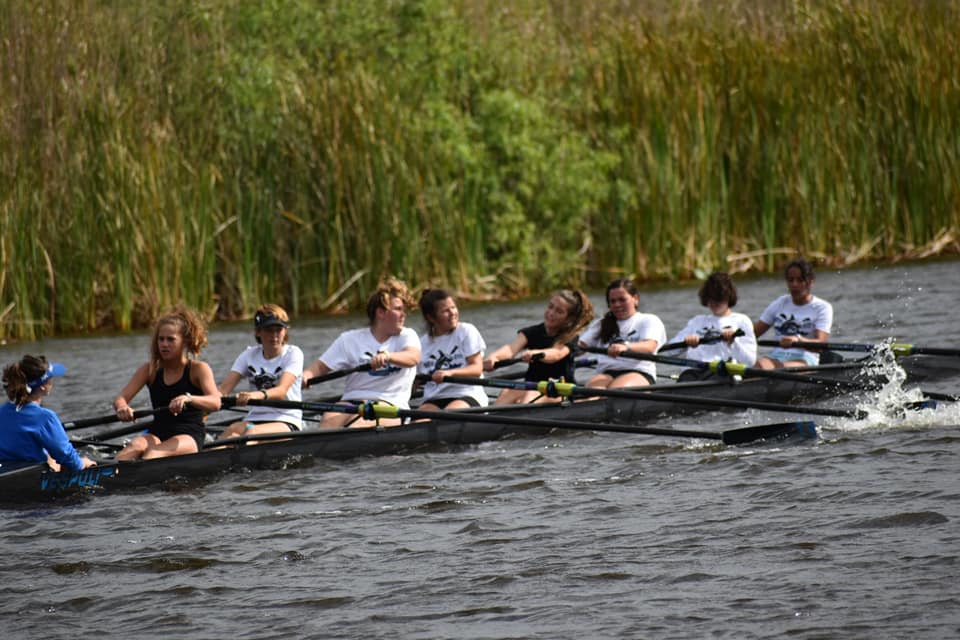 U 15 Rowing (Adavanced 7th and 8th Grade Rowing)
With an amazing amount of growth within our Middle School rowing program and our younger athletes desiring a more competitive option, we have developed a U15 (Under 15) program.  Last year we saw our U15 rowers make some amazing stride and saw them competing at a high level while competing against freshmen and other high school rowers within the novice category. Rowers within this program must meet physical standards and have the focus needed to practice and compete at a more competitive level. The goal of this program is to prepare athletes to compete at the high school Freshmen/Novice level, and gear each rower in this program to compete at the highest juniors levels when they enter high school.
Practices Begin August 17th
At Canal - 54
Monday and Wednesday (and choose either Tuesday or Thursday afternoon)
4:30 pm - 6:30 pm
Saturday
8:00 am - 11:00 am
Race Schedule 2020 - 2021
Sebastian River Rowing gives you the option to pay for each season all at once, or make payments. You can register below by clicking on our registration form, find out more information and other registration requirements by clicking on our Handbook.