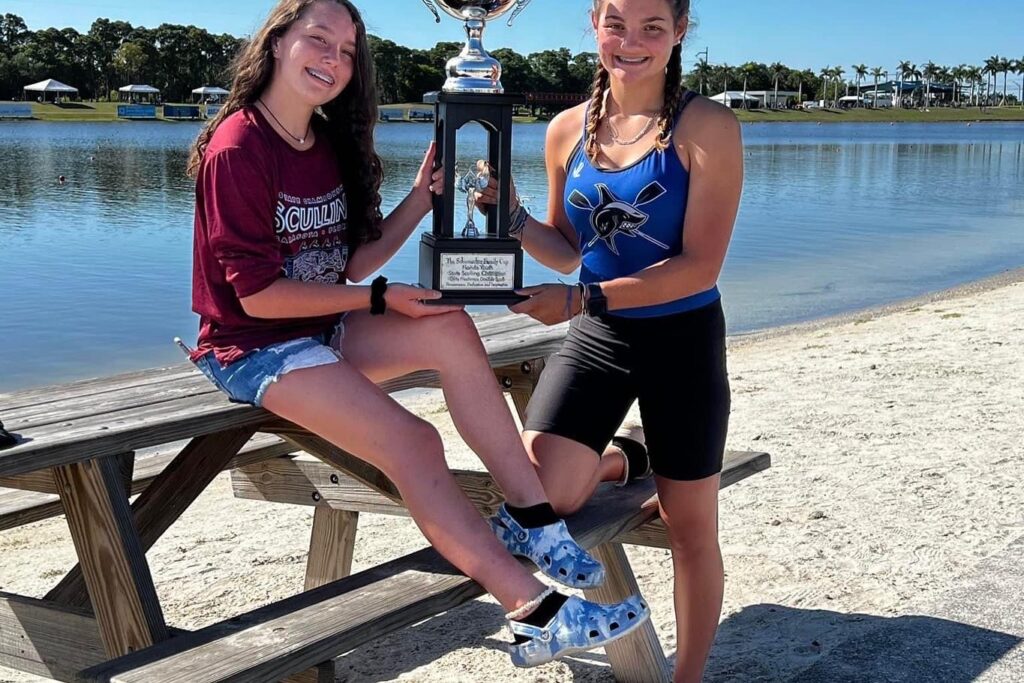 U 15 Rowing (Adavanced 7th and 8th Grade Rowing)
With an amazing amount of growth within our Middle School rowing program and our younger athletes desiring a more competitive option, we have developed a U15 (Under 15) program.  Last year we saw our U15 rowers make some amazing stride and saw them competing at a high level while competing against freshmen and other high school rowers within the novice category. Rowers within this program must meet physical standards and have the focus needed to practice and compete at a more competitive level. The goal of this program is to prepare athletes to compete at the high school Freshmen/Novice level, and gear each rower in this program to compete at the highest juniors levels when they enter high school.
U15 - Standards and Commitment Form
Practices: Monday, Wednesday, and either Tuesday or Thursday - 4:15 - 6:30 pm and Saturday 8 - 11 am.  Extra conditioning will be expected starting in February
Coach: Coach Kelin
Program Goals: U15 rowers and coxswain will focus on the proper development of speed on and off the water and focus on further development of technique and physical fitness. The goal of this program is to gear rowers to compete at the Freshmen level at State Championships and at the U15/U17 National Championships.
Boats we will train and race in:
Eights, Fours, Quads (sculling), Doubles (sculling), and Singles (Sculling)
Middle School 8's at some races

Freshmen 8 and Freshmen 4 at local races 

Freshmen 4x and Freshmen 2x at Sculling States if qualified

Freshmen 8 and Freshmen 4 at Sweep States if qualified 
Practices Begin August 15th (You can sign up anytime)
Race Schedule:
10/8 - East Coast Classic (Home)
10/15 - Canal 54 Race Series (Home)
10/22 - Canal 54 Race Series (Home)
10/30 - Head of the Schuylkill (Philadelphia, PA)
11/12 - Canal 54 Race Series (Home)
11/19 - 20 - Head of the 941 (Sarasota, FL)
12/3 - Middle School Fall Champs (Home)
2/11 - Canal 54 Race Series (Home)
2/18 - Opening Day Regatta (Home)
2/25 - Sarasota Invite (Sarasota)
3/4 - Canal 54 Race Series (Home)
3/11 - Canal 54 Race Series (Home)
4/1 - East District Championships (Home)
4/15 - 16 - FSRA State Sculling Championships (Sarasota)
4/29 - 4/30 - FSRA State Sweep Championships (Sarasota)
May/June - National and Regional Regattas - Must Qualify