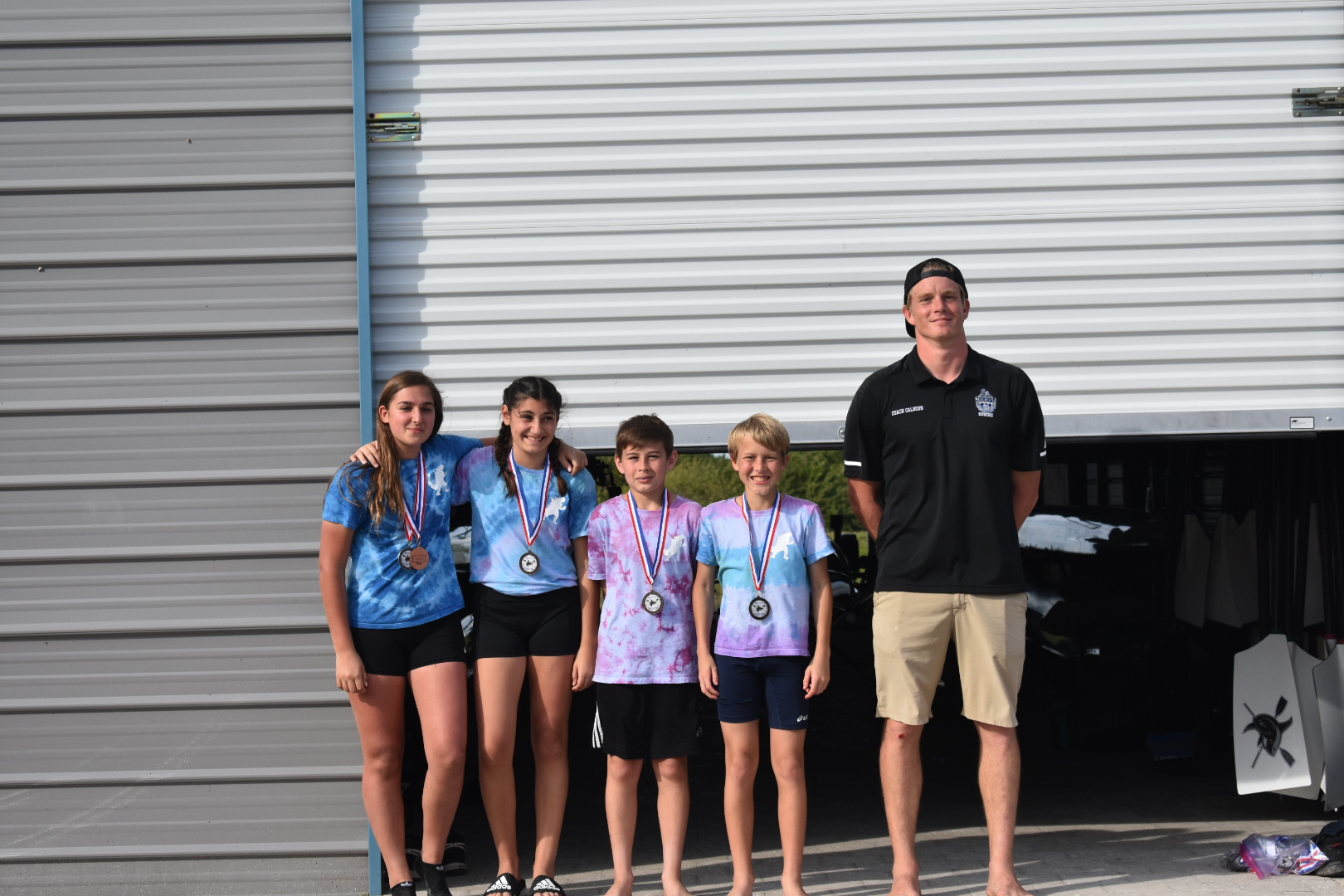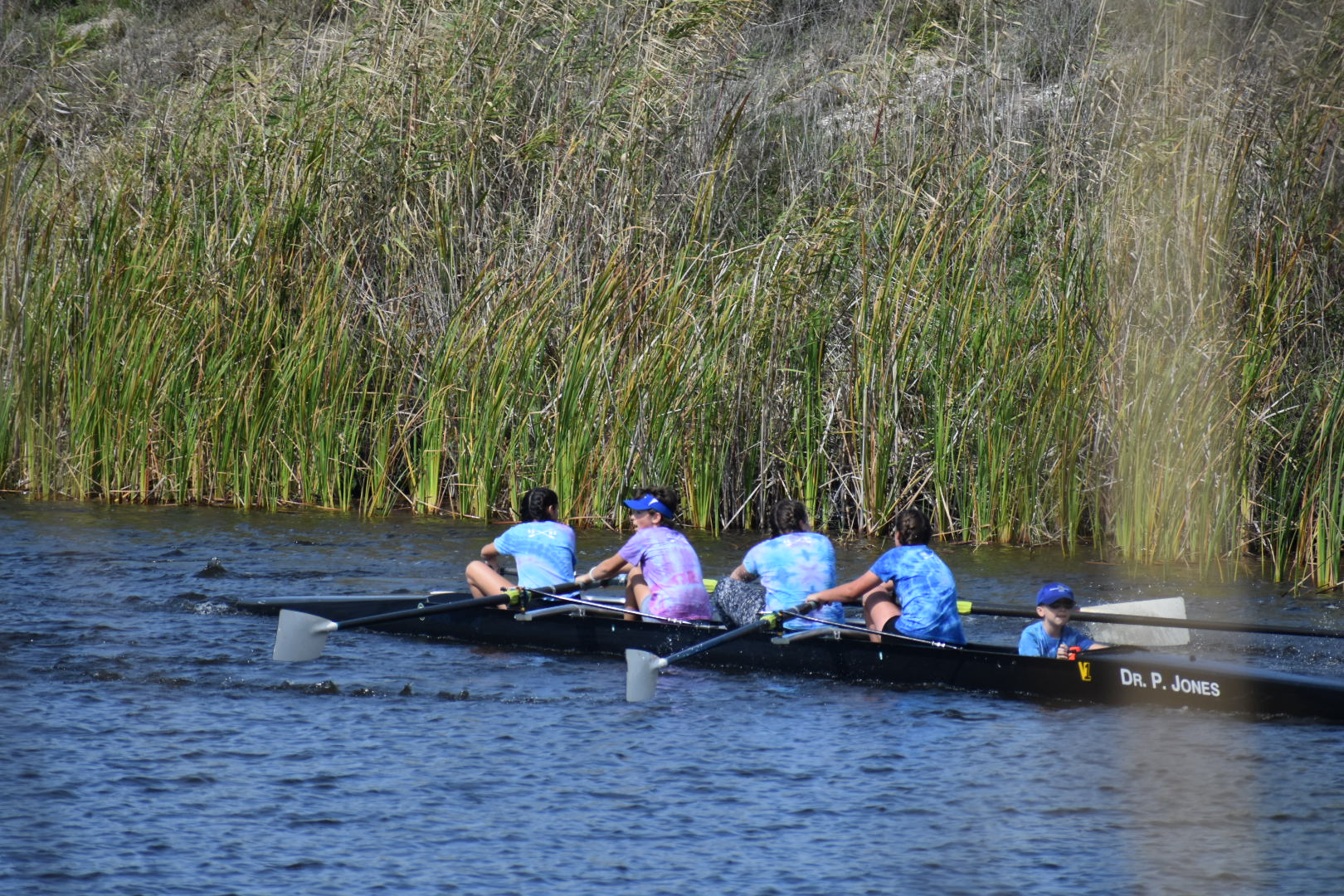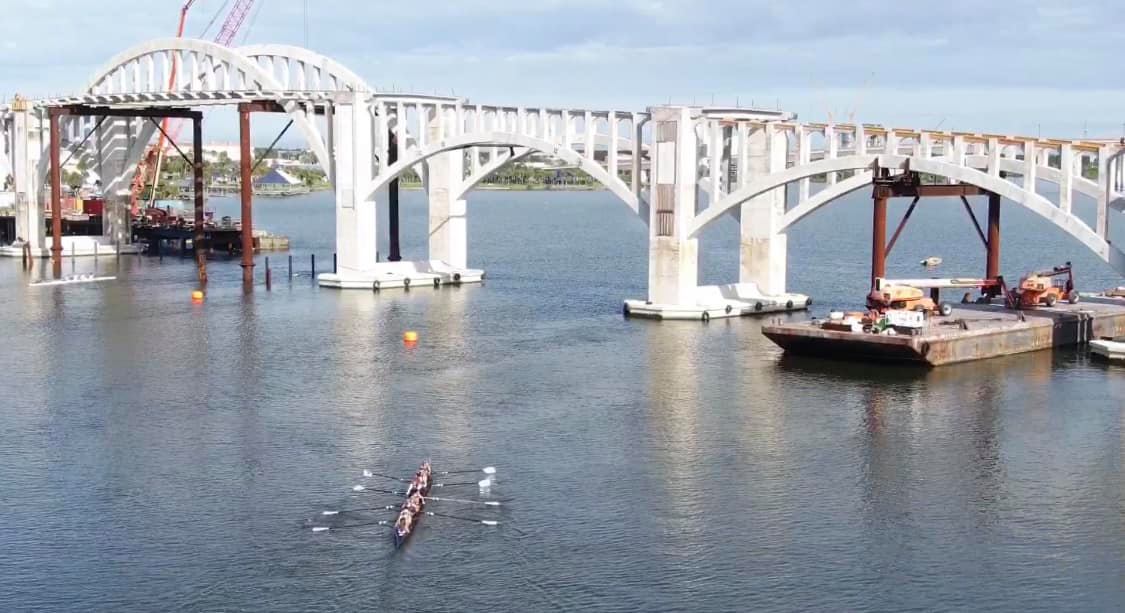 Middle School Rowing
Our Middle School Program is entering its 6th year. The team is comprised of students from 6th, 7th and 8th grade throughout the surrounding area. We have had rowers from both Sebastian Middle School, Storm Grove, and Gifford Middle Schools in Indian River County in the past few years and we hope to expand into Southern Brevard County as well.
The goal of the program is to teach the basics of this lifelong sport at an early age and most of all to have fun. Middle School rowers will be coached on and off the water by some great coaches and be mentored by high school-aged rowers from the high school program that love to share their love of the sport with future generations of rowers.
Our middle school rowers will have the opportunity to compete against middle school programs throughout the state during the fall and spring season. As our middle school rowers learn and grow as rowers on our middle school program we now offer the opportunity for them to join our U15 team. For more information visit sebastiancrew.org/u15
Practices: Begins January 7th (You can sign up anytime)
Monday and Wednesday 4:00 pm - 5:45 pm
Saturday 9 - 11 am
Race Schedule:
Fall:
October 12th - East Coast Classic (Home)
October 27th - Halloween Head Race (Tampa)
November 9th or 16th - Local Scrimmage (TBD)
December 14th - Fall Sprints (Tampa)
Spring:
February 15th - Opening Day (Home)
February 22nd - Sarasota Invite
March 8th - OARS Invitational - Orlando
March 14th - Home Race
March 28th - East District Championships (Home)
Sebastian River Rowing gives you the option to pay for each season all at once, or make monthly payments. You can pay online by choosing from the menus below or you can pay with cash or check. Please also be sure to visit our registration and information page by visiting - http://sebastiancrew.org/registration/