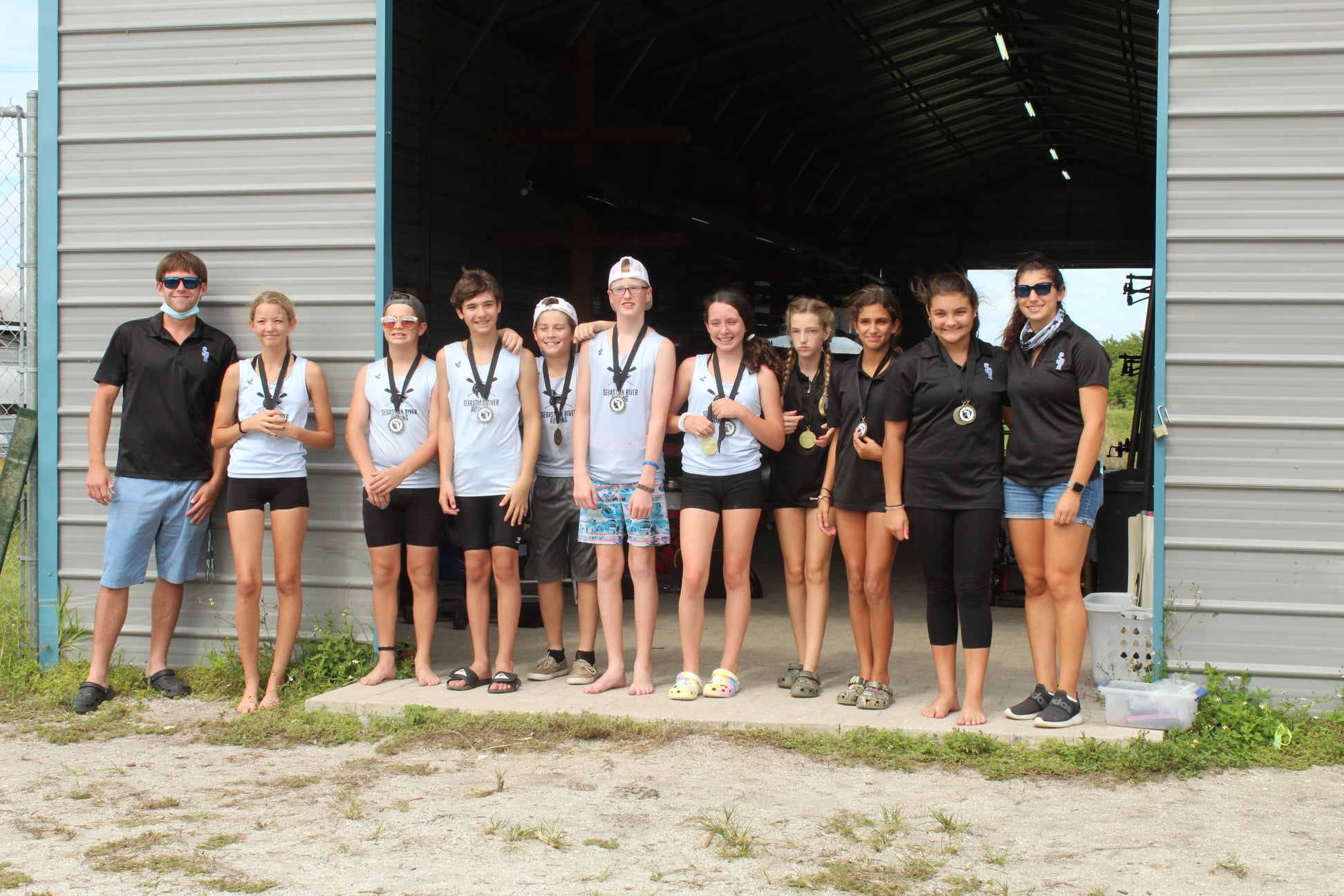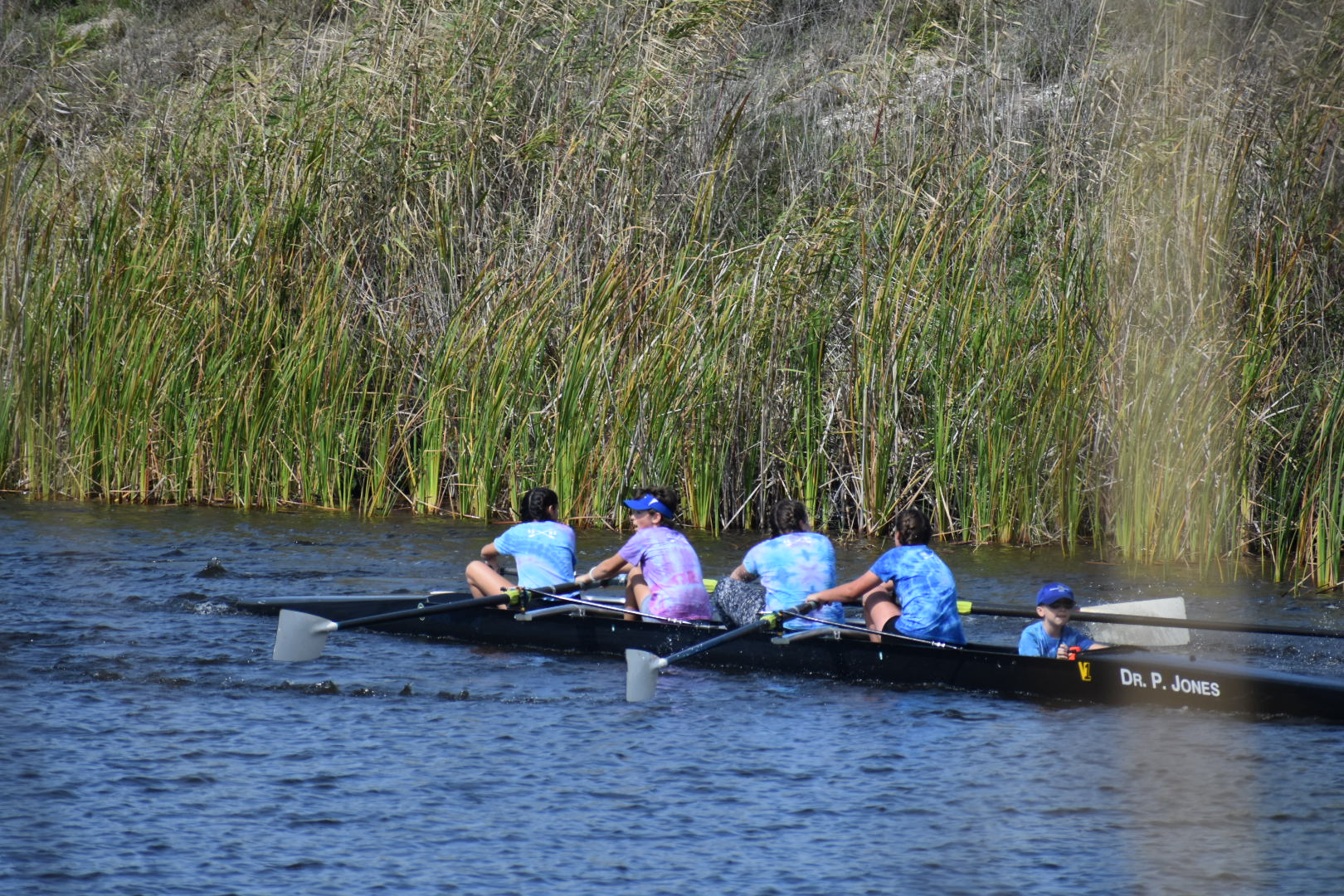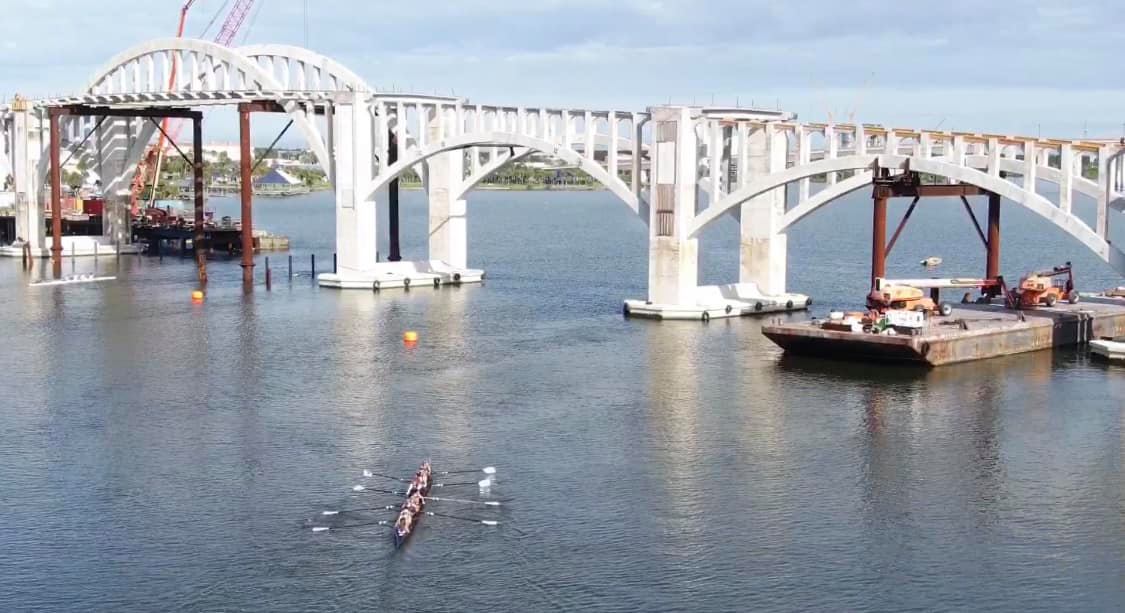 Middle School Rowing
Our Middle School Program is entering its 7th year. The team is comprised of students from 6th, 7th and 8th grade throughout the surrounding area. We have had rowers from both Sebastian Middle School, Storm Grove, and Gifford Middle Schools in Indian River County in the past few years and we hope to expand into Southern Brevard County as well.
The goal of the program is to teach the basics of this lifelong sport at an early age and most of all to have fun. Middle School rowers will be coached on and off the water by some great coaches and be mentored by high school-aged rowers from the high school program that love to share their love of the sport with future generations of rowers.
Our middle school rowers will have the opportunity to compete against middle school programs throughout the state during the fall and spring season. As our middle school rowers learn and grow as rowers on our middle school program we now offer the opportunity for them to join our U15 team. For more information visit sebastiancrew.org/u15
Practices Begin August 18th (You can sign up anytime)
Tuesday and Thursday 4:30 pm - 6:30 pm
Saturday 9 - 11 am
Race Schedule:
TBD
Sebastian River Rowing gives you the option to pay for each season all at once, or make payments. You can register below by clicking on our registration form, find out more information and other registration requirements by clicking on our Handbook.