Scholarships
As a team, we are pleased to give back to our student-athletes.  Not only have we developed scholarships for our college-bound seniors, but many of our rowers go on to receive athletic scholarships or college signings for rowing at the institutions that they chose to attend.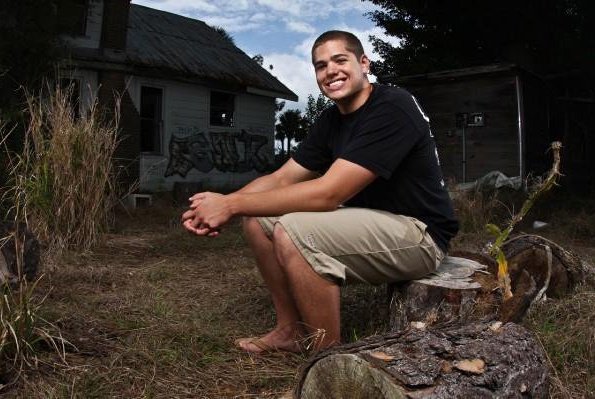 The Joe Kelly Memorial Scholarship
The Joe Kelly Memorial Scholarship is handed out every year to a college-bound senior student-athlete on our team that not only shows prowess on and off the water as an athlete, but more importantly one that mentors his or her peers.  A rower that is quick to help a former rower and coach, or even a parent.  This scholarship was originally funded by a generous donation by Joe Kelly's parents, and is now funded through fundraisers throughout the year.  If you would like to donate money toward this scholarship fund please contact us at [email protected].
Past Recipients include:
2010: Cody Ritenour
2011: Carly Tucker
2012: Nathen Winter
2013: Daviella Ramirez
2014: Timothy (TJ) Scannell
2015: Ethan Stull
2016: Gabby Stroth
2017: Martin Walker
2018: Ashley Winans
2019: Mimi Spires
2020: All Seniors
College Signings and Athletic Scholarships
2007: Becky Gay – Barry University
2008: Emma Jordan – Nova Southeastern
2009: Frank Campione – FIT
2010: Katie Dabrowski – Nova Southeastern; Melanie Martinelli – U.S. Coast Guard Academy - CT
2012: Rachel Rufo – Nova Southeastern; Bonniejean Williams – Stetson University; Amanda Hudon – Nova Southeastern; Angela Dasch – Barry University
2013: Allison Filakosky – Nova Southeastern; Corine Roberts-Gapinski – FIT
2014: Brandon Jackson – Syracuse University, NY
2015: Ben DeMars – MIT - MA
2016: Logan Johnson - FIT; Brooks Spires - Marietta College - OH; Nicholas Thull - Temple University - PA
2018: Alexandria Thull - Clemson University; Ashley Winans - Stetson University; Sydney Spicer - FIT; Meghan Faria - Drake University - PA; Maxine Cassell - George Washington University - DC
2019: Mimi Spires - Canisius College; Artemio Escobar - Stetson University; Matthew Perakes - Wisconsin University
2020: Olivia Faria - The Ohio State University
2021: Brooklynn Poff - Stetson University; Andres Ruiz - US Naval Academy
2022: Jeanne Phillips - LaSalle University; Chris Furton - Stetson University