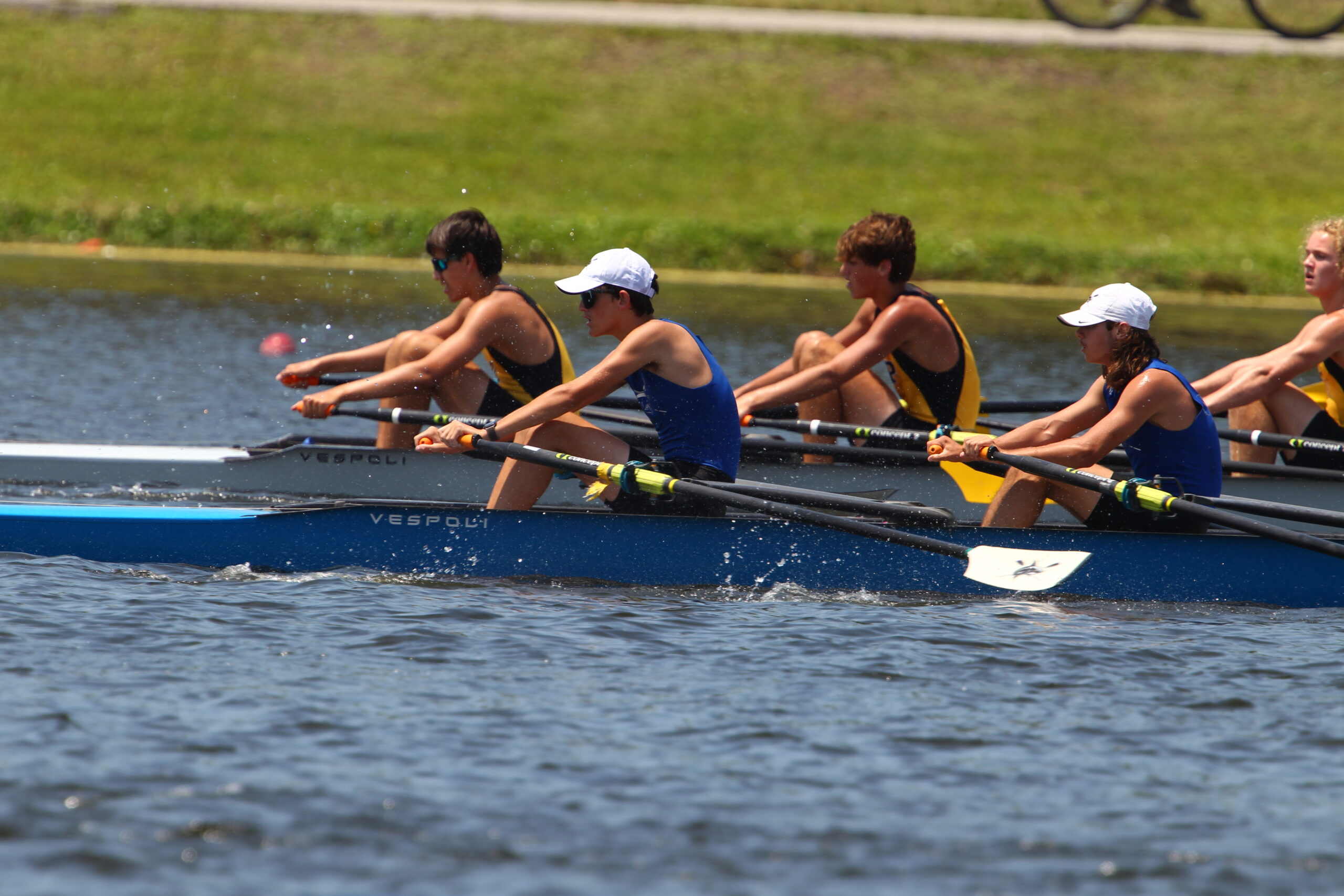 Sebastian River Rowing competed at the Florida Scholastic Rowing Association's Sculling State Championship Regatta on April 15th and 16th. The team brought 24 rowers to Nathan Benderson Park in Sarasota and made some noise.  Read the article as published by Sebastian Daily April 25, 2023
Welcome to Sebastian River Rowing!
Rowing on the Treasure Coast Since 2006
Welcome to Sebastian River Rowing. We are proud to have pioneered the wonderful sport of rowing as the treasure coast's first program over 10 years ago! We started our program in the spring of 2006 with the help of the administration, the athletic department at Sebastian River High School, and some very influential individuals. The program has gone on to qualify for Scholastic Nationals for most of its years in operation, and has also won 10 Scholastic State Championships in total! We have increased our program offerings to include our middle school team "The Barracudas."
This coming year we are transitioning to become more inclusive by offering both club, scholastic, and masters rowing. Our Youth and Scholastic teams will row together in the fall season and then compete separately in the spring season. We would love to offer the wonderful sport of rowing to all those in Indian River and Brevard County. We will have more opportunities for our middle school program to compete at a higher level as well.
Our facility on Canal 54, which borders Brevard and Indian River counties, is in the process of getting a facelift. We constructed a second boathouse and are currently looking to complete a third building along with an outdoor area between the two houses that will include a shaded area to store our equipment, conduct workouts, and act as a gathering point for our team and supporters during the races we host. Our vision is to include this construction into a larger training center that would not only give our young, hardworking athletes the facilities they deserve, but also provide visiting teams a great place to both train and race.
​C-54 has become a regular training site for colleges and elite programs looking for optimum water conditions and weather. We have proudly shared our facilities with Yale, Drake, Columbia, Green Racing Project (Olympic hopefuls) and others.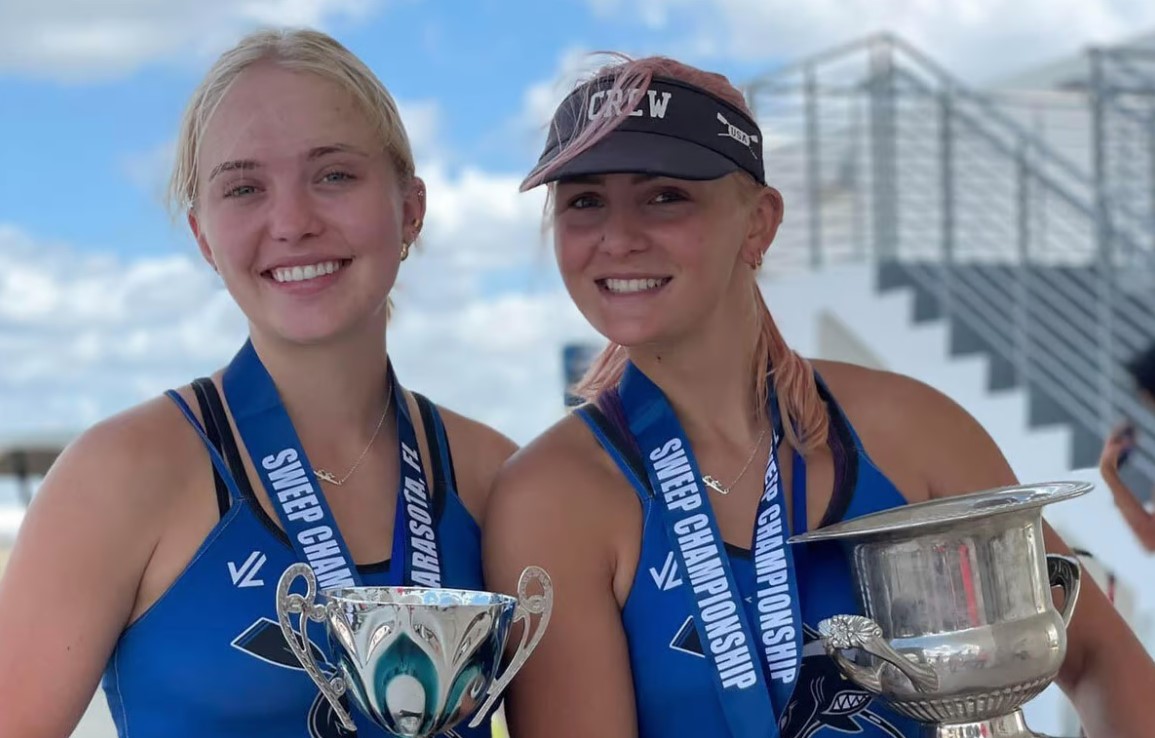 Sebastian River Rowing capped off a very successful spring season at the Florida Scholastic Rowing Association State Championships Regatta in Sarasota.  Read the article as published by Sebastian Daily May 19, 2022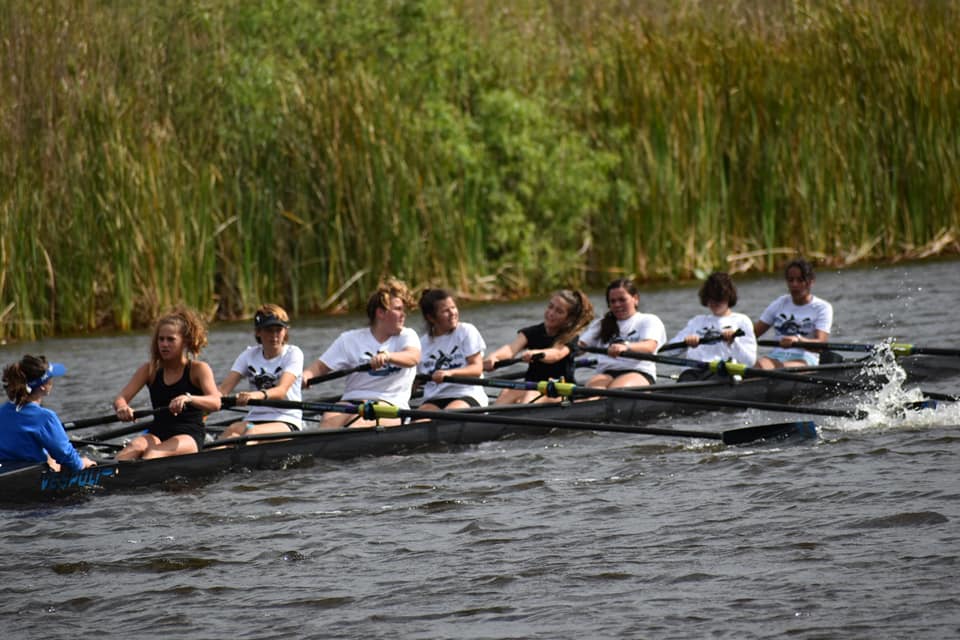 Read the article as published by Sebastian Daily about our Learn to Row held Saturday, August 20, 2022
Support Your Community Club!
There are many ways in which you can support your favorite community club. We offer corporate and individual sponsorships that help fund our program and scholarship opportunities for our youth rowers.