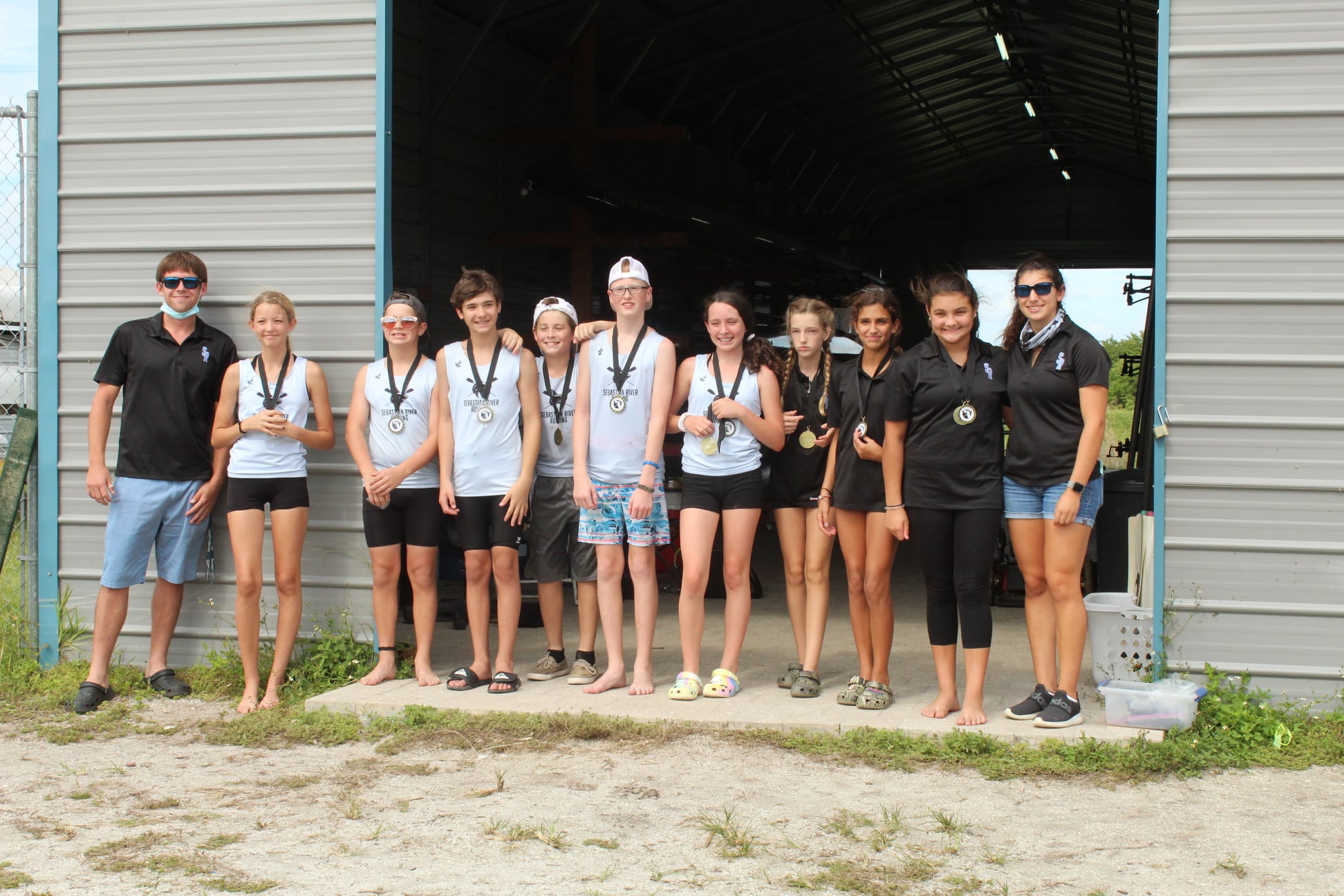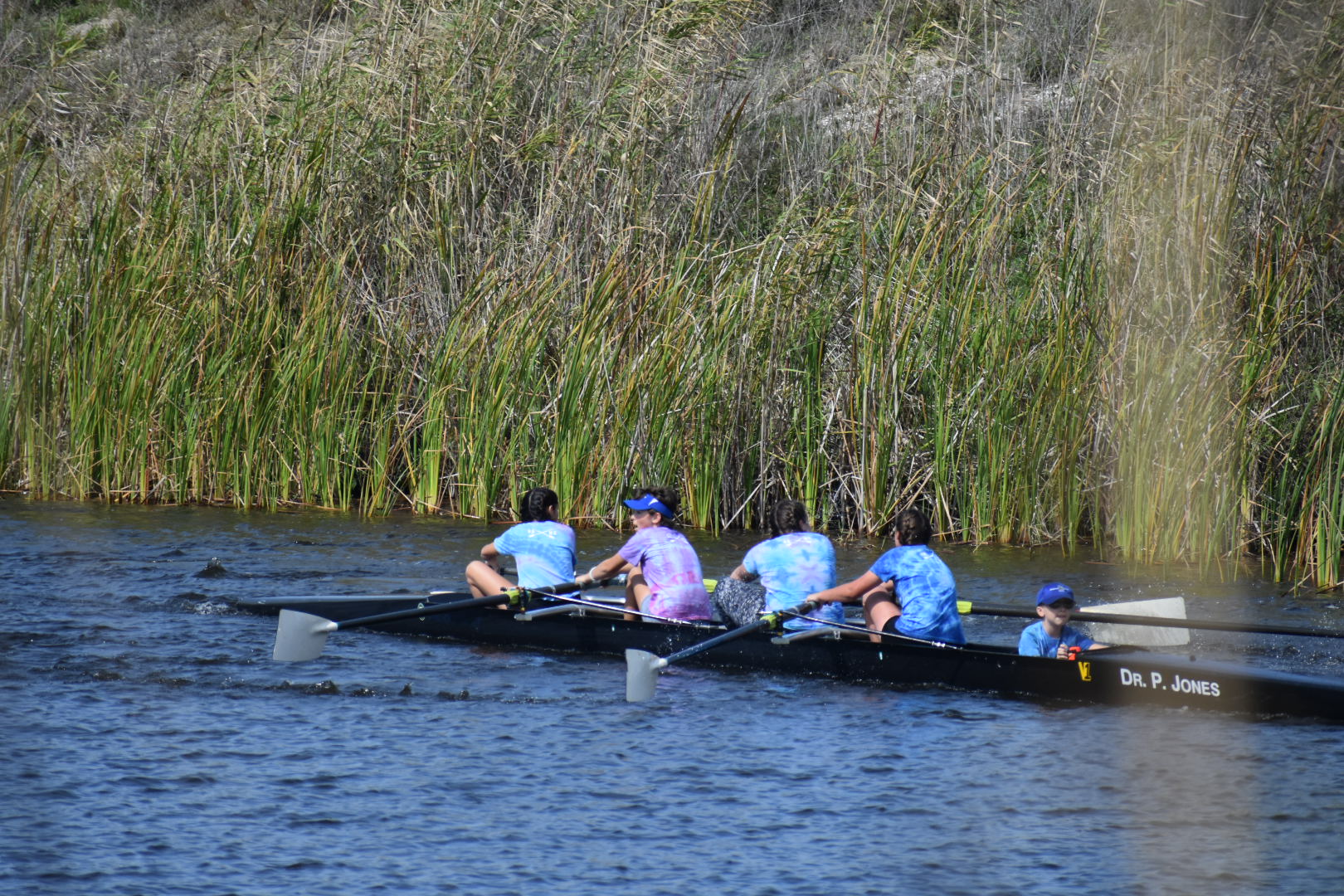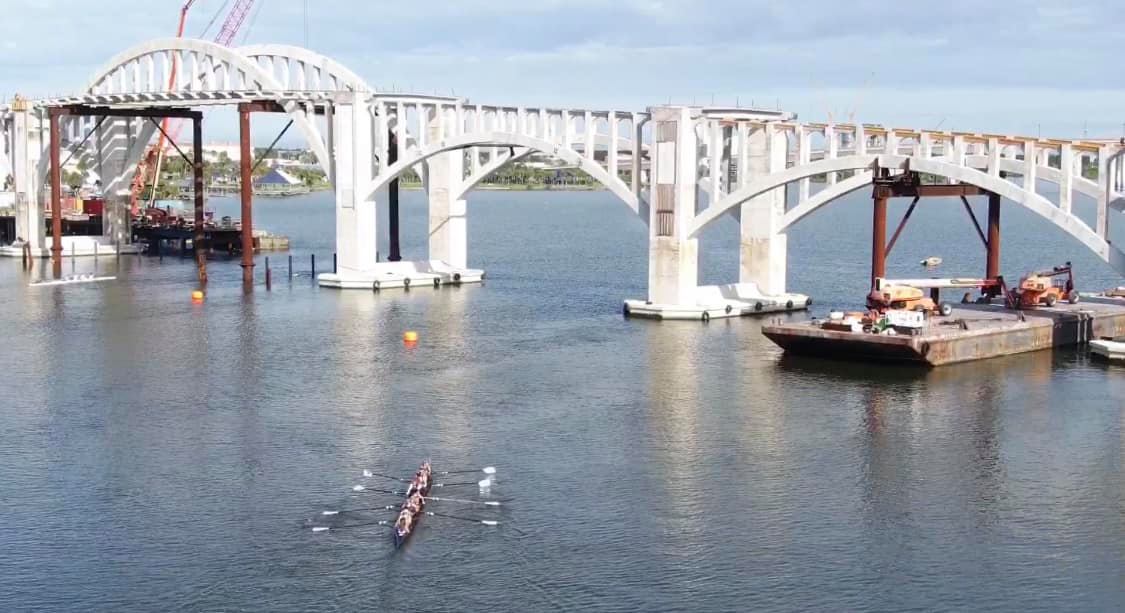 Middle School Rowing
Our Middle School Program is comprised of students from 5th - 8th grade throughout the surrounding area. We have had rowers from both Sebastian Middle School, Storm Grove, and Gifford Middle Schools in Indian River County in the past few years and we hope to expand into Southern Brevard County as well.
The goal of the program is to teach the basics of this lifelong sport at an early age and most of all to have fun. Middle School rowers will be coached on and off the water by some great coaches and be mentored by high school-aged rowers from the high school program that love to share their love of the sport with future generations of rowers.
Our middle school rowers will have the opportunity to compete against middle school programs throughout the state during the fall and spring seasons. As our middle school rowers learn and grow as rowers on our middle school program we now offer the opportunity for them to join our U15 team. For more information visit sebastiancrew.org/u15
Coaches: Coach Lange - TBD
Program Goals: Middle School rowers will learn the fundamentals, and improve speed on and off the water with the development of technique and physical fitness. The main goal is to learn and have fun along with winning local regattas.
Boats we will train and race in Eights, Fours, Quads (sculling), Doubles (sculling), and Singles (Sculling)
Practices:
Middle School (6th - 8th Grade)

Tuesday and Thursday 4:15pm - 6:15pm 

Saturday 9am - 11am 
Practices Begin August 29th (fall registrations stop September 16th)
Race Schedule:
Sebastian River Rowing Racing Schedule (Fees are Tentative)
Dates
Name of Race
Location
Cost
10/14

C54 Cup - Race 1 

Freshmen/Novice/U15/MS)

Home

Included

12/2

Fall Middle School Championships

(MS/U15/Freshmen/Novice)

Home

Included

12/16

Winter Henley (Alumni Weekend)

(U15/HS)

Home

Included

2/11

C54 Cup 

(MS/U15/Freshmen/Novice)

Home

Included

3/23

C54 Cup Finale

Home

Included

4/8

East District Championships

Home

Included